We use the latest technology to make good hearing accessible to everyone
With hear.com, you get to enjoy the benefits of our newly-invented process and innovative technology, only available for the Malaysian market. The process is simple: First, one of our hearing aid specialists will provide expert advice over a free phone consultation. Next, we will send you a package with hearing aids and a tablet for your 7-day free trial. With the help of the tablet, our audiologist will test your hearing, recommend hearing aids, and adjust them according to your preferences. Once you are 100% satisfied with the hearing aids, you can keep them and send back the package. This way, we can provide you with the best possible care within the comfort of your own home.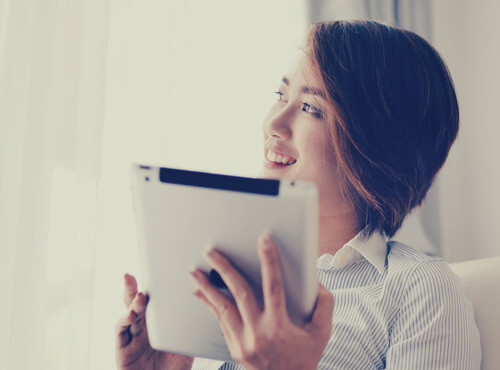 The hear.com package a Hearing Expert Remote Operating System (HEROS)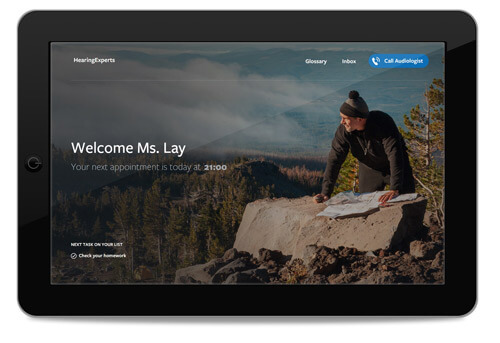 Before we send the package, we schedule our first fitting session. Prior to our first session, open the package, take out the tablet, and plug in the necessary equipment for the HEROS, such as the charger. Take out the hearing aids that we recommended based on your hearing loss and budget. Turn on the tablet and it will guide you through each step. Additionally, our expert will always be available via phone, making sure everything works fine for you.
Once your HEROS setup is complete, we can start with your first fitting. Our audiologist will start the video consultation over the tablet. During this session, we will have a look inside your ears with our attached otoscope camera, conduct a hearing test, and adjust the hearing aids for you remotely. Afterwards, you can test the hearing aids freely in your everyday life.
We will conduct two additional finetuning sessions to make sure you get the most out of your hearing aids during your trial period. Our equipment and unique approach has been tested and approved by hundreds of customers in Malaysia.
Check if you qualify for a free trial