How Our Free Online Hearing Test Works
Getting Prepared
The Hear.com online hearing test is a tool that is designed to help individuals determine the quality of their hearing. It is a quick and convenient way to assess your hearing ability from the comfort of your own home, without the need to visit a healthcare professional.
To complete the test, you will need a pair of headphones and a device with an internet connection. The test typically takes less than five minutes to complete. At the end of the hearing test, you will receive a score out of ten.
What to Expect
During the hearing testing, you will be asked a few questions on day-to-day scenarios in which you will respond, by degree of severity, how difficult you find hearing. Once you have completed the hearing test, you will receive a score out of ten that indicates the quality of your hearing and a recommendation based on your performance.
Next Steps
It is important to remember that an online hearing test is not a substitute for a full hearing evaluation by a qualified audiologist. If you have any concerns about your hearing or are experiencing hearing problems, it is best to consult with a hearing healthcare professional. They can provide a more complete evaluation of your hearing and suggest appropriate treatment options if necessary.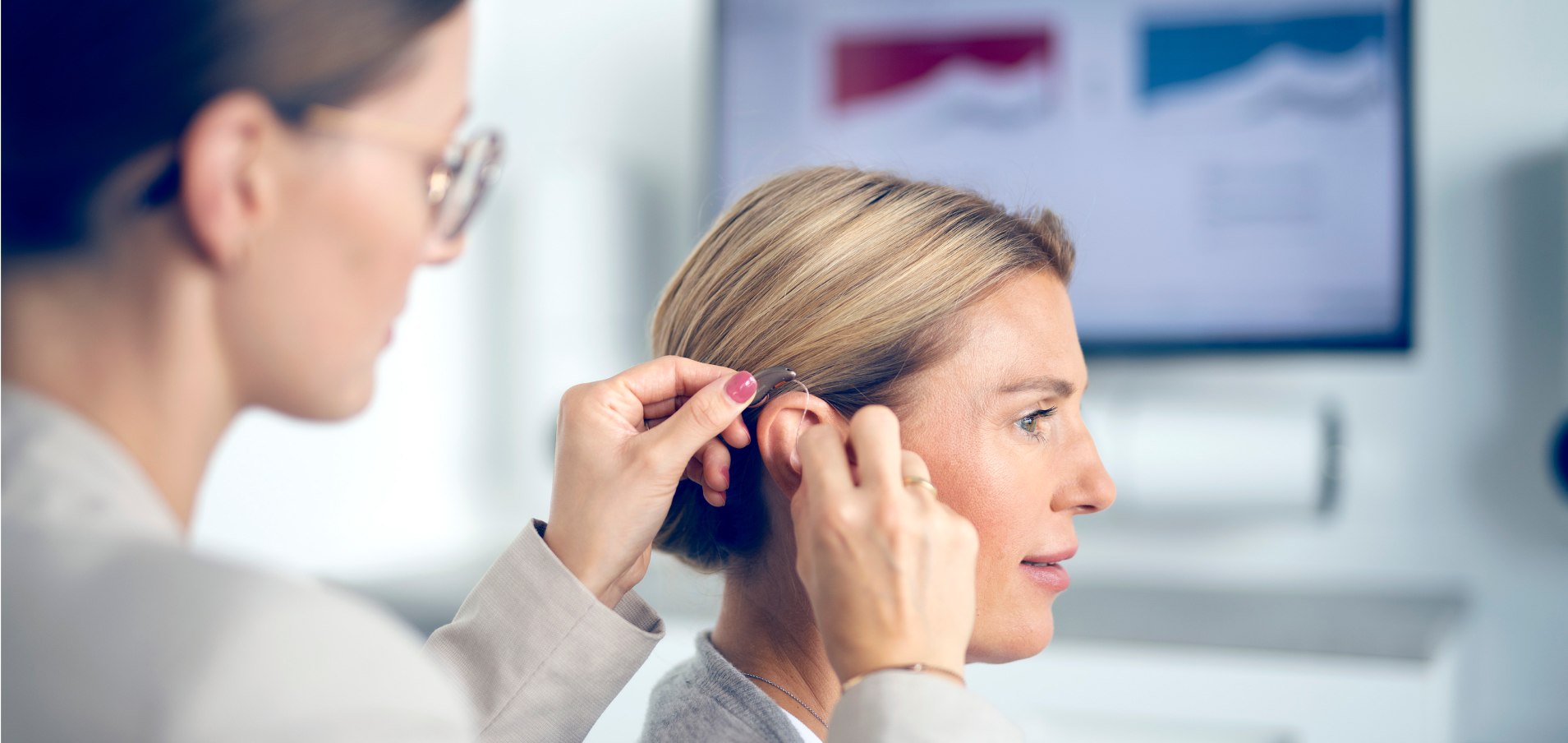 Signs of Hearing Loss
Difficulty hearing or understanding other people when they are speaking, especially in noisy environments.
Asking people to repeat themselves frequently.
Turning up the volume on the television or radio louder than others find comfortable.
Difficulty hearing certain sounds, such as high-pitched noises or consonants.
Ringing or buzzing in the ears (tinnitus).
Avoiding social situations because of difficulty hearing.
Over 48 million Americans have hearing loss
Many people don't realize they have hearing loss or what they're missing out on. With this 5-minute test, it's easy to check. Just listen to what other people have to say...
Get started.
Select your state below.
Our licensed professionals are conveniently located in all 50 states.
Click on your state
Why hear.com
We offer a Customized Hearing Success Program, the industry's first proven approach to hearing success. With over 92% customer satisfaction rate we're confident you'll be happy with our 45-day no-risk trial. Our 100% money-back guarantee means there's really no reason not to give our hearing aids a try.
Our Best Recommendations
Two of the best hearing aids on the market today include the Horizon Go AX and the Horizon Mini X, both which are part of the exclusive Horizon line of hearing aids by hear.com. No matter if you have mild or severe hearing loss, one of these state-of-the-art devices is sure to work for you.
Resources
Learn everything you need to know about hearing aids and hearing loss.