From morning to night, your brain relies on your sense of hearing to keep you aware, informed and engaged with your environment. When you have hearing loss, your brain needs to fill in the gaps to compensate for what your hearing is missing. That puts a strain on other brain functions making it harder to follow the conversation, come up with appropriate responses and ask thoughtful questions. Once you feel behind in a conversation, it can feel impossible to catch up — making you feel embarrassed, frustrated and exhausted and put you at risk for bigger problems down the road.
Hearing plays a big role in the moments that really matter to you — like hearing your baby's coos, laughing with friends, or connecting with a new client. Imagine all the moments that are still to come, but you're only able to experience a fraction of it.
It's now crystal clear that untreated hearing loss has a negative effect on your quality of life. The choice is in your hands — you can either invest in a solution or pay the price of hearing loss.
It got to a point where I was saying "Huh?" all the time.So I was constantly missing out on conversations with people I love. Now I can hear everything and participate fully again thanks to my new hearing aids. - Jimmy, TX
Hearing Loss Strains Communication
One of the most common things we hear from customers is, "I can hear when somebody talks to me, but I can't understand what they're saying." This is because hearing loss typically affects the higher pitched sounds responsible for understanding speech — consonant sounds like H, K, P, F, S, TH, CH and SH. For example, you might confuse, "What time is it?" with "What kind is it?" And as a result, everyday activities like watching TV or talking with your family can become less enjoyable and more exhausting. Fortunately, hearing aids amplify the specific frequencies or pitches you struggle with to provide the clarity you are missing.
Hearing Loss Affects Your Health And Happiness
Because it's gradual and you don't experience physical pain, you may not see how hearing loss is affecting your quality of life. But in a survey of 2,300 adults over the age of 50, the National Council on Aging (NCOA) debunks the myth that untreated hearing loss is harmless. Researchers found that people with untreated hearing loss reported feeling excluded, embarrassed, lonely and depressed because of communication problems in social situations.
In another survey, 7 out of 10 people said that hearing aids not only improved their relationships, but that they also had more energy.
Hear Loss Affects Your Work And Wages
Because good communication and quick thinking is important to your career success, hearing loss is proven to lead to problems in the workplace, too. Unfortunately, you may be perceived as disinterested or less competent if you don't respond appropriately, which can lead to lost opportunities and lower wages. But when it's easier to understand what someone is saying while you're wearing hearing aids, your brain can put more energy toward critical thinking, communication, creativity, and collaboration — resulting in career success.
Since 2009, EuroTrak has surveyed over 175,000 people with hearing loss and hearing aids and found: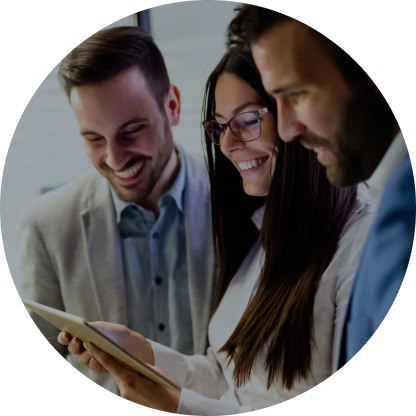 91% of hearing aid wearers reported an improvement at work and $44,000 of higher earnings throughout their remaining working years.
Hearing Loss Accelerates Cognitive Decline
According to a 25-year study by the University of Bordeaux, hearing loss is associated with accelerated cognitive decline. In addition, multiple studies by Dr. Frank Lin at Johns Hopkins show clear associations between hearing loss and brain health. Even mild levels of untreated hearing loss are connected to increased risks of cognitive decline and dementia. Fortunately, studies also show that using hearing aids early reduces the risk of cognitive decline and dementia associated with hearing loss. Dr. Lin explains that hearing loss requires the brain to constantly put more energy into processing degraded sound, which leaves less energy for other tasks like memory, thinking and balance. That's why getting hearing aids sooner rather than later is key.
Hearing Loss Is Progressive And Will Only Get Worse
The most common hearing loss is sensorineural, which is often the result of excessive noise exposure or aging, or a combination of the two. Since hearing loss is a gradual decline for most people, it's often overlooked until it starts having a real impact on your quality of life and the people you care about start pointing it out. There's also a good chance you're making it worse by continuing to increase the volume on your phone, TV, radio, or headphones. This is why untreated hearing loss will only worsen over time. Fortunately, studies have shown that hearing aids are the only proven way to slow down the progression of hearing loss and stimulate brain activity.