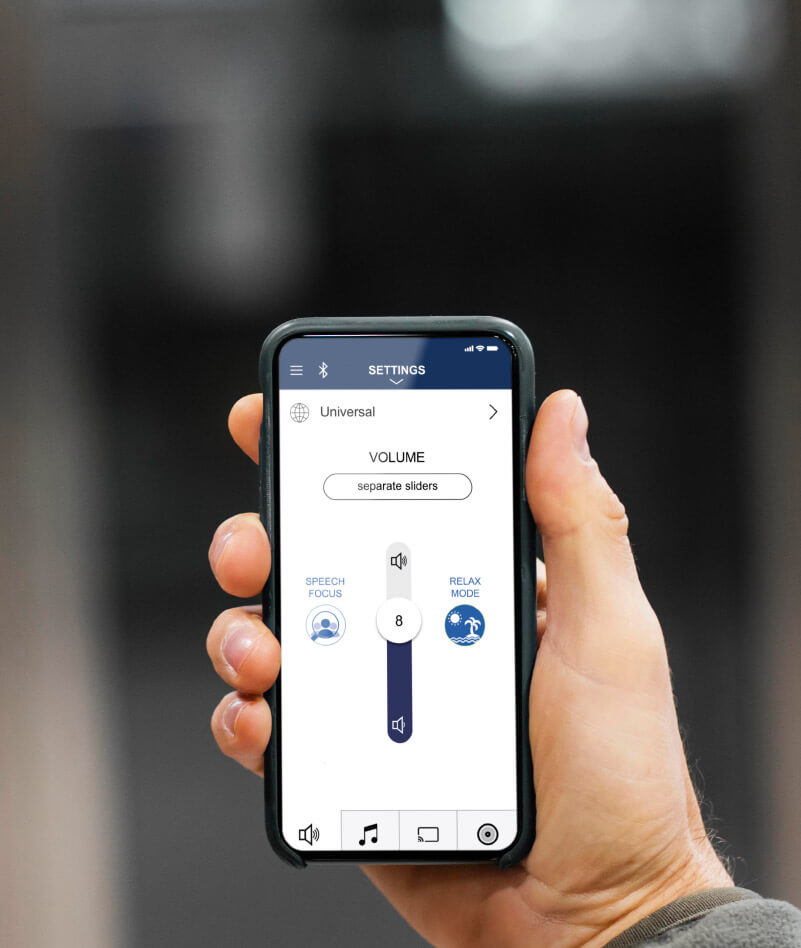 Smart hearing aids from hear.com - world's leading hearing care provider
Get the audio signal from the television or the voice of a caller directly in both ears: digital Bluetooth hearing aids can connect wirelessly to the latest multimedia products via Bluetooth and radio frequencies. When making calls, watching TV and listening to music, these small high-tech devices work like headphones. Audio signals can be transmitted directly to the ear on both sides and in stereo quality. Modern hearing aids have been revolutionized by Bluetooth and wireless technologies. These devices are not only getting smaller and smaller, they are also becoming increasingly powerful – and more versatile!
Whether it's a smartphone, an iPod or a tablet computer: multimedia devices that have interfaces for Bluetooth or radio adapters that can be wirelessly connected to your hearing aids. Thanks to them, people with impaired hearing are not excluded from the multimedia revolution, but rather take an active part in it.
Table of Contents

More about bluetooth
How hearing aids use bluetooth
Make hands-free calls
How reliable is bluetooth?
hear.com- a reliable partner at your side
How does bluetooth technology work?
Bluetooth enables data transmission between electronic devices over a short distance. It is primarily used to pair mobile devices such as cell phones and headsets with each other and with a computer. The distances for a transmission depend on the transmission power and the sensitivity of the receiver. They are between 10 and 100 meters. The data is usually encrypted using a PIN code so that there are no security gaps.
How do bluetooth hearing aids work?
Bluetooth hearing aids use wireless connections to talk to each other and with other devices to ensure a cable free experience. This can be, for example, connections to a smartphone that are controlled using an app. It is possible to make calls on your mobile phone without a headset or cable using just your hearing aid! Audio from these devices can be transmitted directly to the hearing aids using an accessory and an app for coupling with a television or music system. Annoying background noises are minimized and you get to enjoy music the way its creators intended. Additionally, the volume and sound can be individually controlled via the app, which can only be heard through the hearing aids in the ear and not even perceived by the other people in the room.
Make hands-free calls with Bluetooth hearing aids
To use Bluetooth transmission, you need an app that you install on your smartphone. You can use this app, for example, to take calls or activate the playback of music and other sound recordings. The radio link sends the tones directly into your hearing aid, where they are played back cleanly and clearly at the volume that is ideal for you.
This is particularly useful in an environment with a lot of noise, for example. Even when playing sports, walking or jogging, you can listen to your favorite music wirelessly via your modern hearing aid. An additional transmitter (TV adapter, phone adapter) is only required for the audio signals from televisions and landline telephones.
Sign-up for your in-store trial
»
How reliable is bluetooth?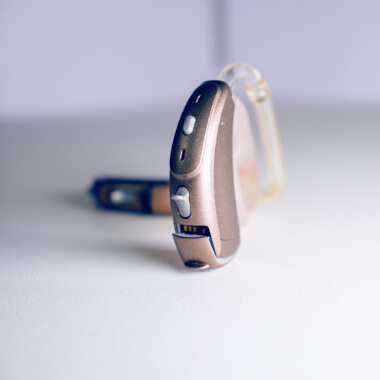 The connection between the hearing aid and the signal source can be interrupted if the transmitter and receiver are outside the functional Bluetooth range for several minutes. However, depending on the manufacturer, this is up to 20 meters around the audio source.
In rare cases, the Bluetooth or radio signal can face interference from other radio frequencies. However, it typically does not disconnect as a result, but may be overlaid by a slight secondary tone, comparable to the noise generated by a cell phone near the radio.
Would you like to use Bluetooth hearing aids? Then give us a call or arrange a call back with our hearing care experts. We would be happy to advise you on the best possible solution for your needs!
Sign-up for your in-store trial
»
hear.com - A reliable partner at your side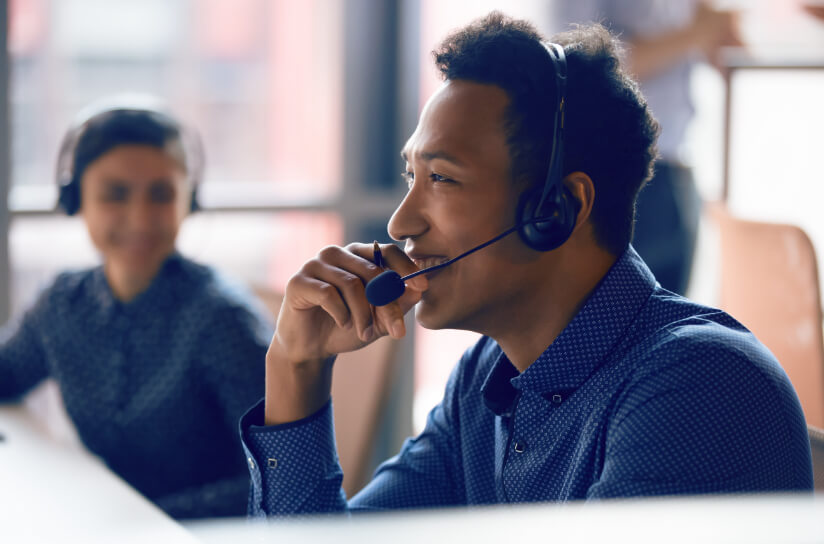 With hear.com you have the opportunity to experience Bluetooth hearing aids. You can clarify all-important questions in a telephone conversation with our hearing care expert, and later explore specific options with one of the authorized audiologists near you. Coupling audio devices to your hearing aids via app and Bluetooth brings a better quality of life with it. Don't ever be disturbed by background noises in the household or in the vicinity while listening to your favorite music again!
More information about hearing aids
Check if you qualify for an in-store trial